---
---
Admin
Posts: 1494
Joined: Fri Nov 11, 2005 9:01 pm
Location: Salt Lake City, Utah
Yes they do have a black friday sale.
---
Black Friday Pro
Posts: 611
Joined: Mon Nov 03, 2008 10:58 pm
Location: Between Atlanta & Birmingham
They do have a BF sale! I have never heard of them honoring everyonw else's sales, either. Sounds fishy to me.

I have bought a couple of things through hhgregg and I do not recommend them. I have bought off brands and name brands and evrything I have bought from there has either not worked or been broken. Even the name brand stuff.
---
---
Black Friday Newbie
Posts: 3
Joined: Tue Nov 11, 2008 1:18 pm
I don't know if HHGregg does a black friday sale, but last year we bought a big tv there and took and upcoming black friday ad in from another store and they price matched that, it was even a few days before black friday. I do know for a fact that they price match, but only for paper ads, not internet sales.
---
---
Black Friday Pro
Posts: 364
Joined: Tue Nov 20, 2007 12:48 pm
hahaha now that's funny right there
But you can only use the gift card for up to 20% of the total and it's only good through Nov. 18th which is what Tuesday?
---
I remember because last year they had the funniest screw up. They had a GPS unit for sale and the picture had directions for a Circuit City on it. I am quite sure that CC is now closed.
---
---
This thread is really old.
Just here to have fun, keep the bad guys out, and give the stray dogs a place to stay
---
lwmjr wrote:This thread is really old.
2008 is not old... OOh wait what year it is now?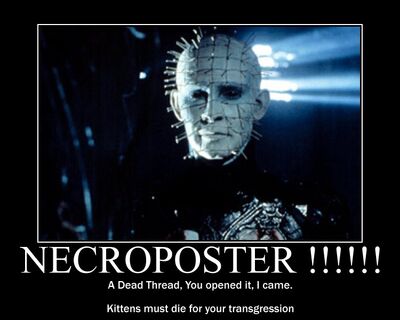 "Every time a cash register rings, a food court employee gets his Buffalo Wings."
Hester, Pat

One of the most glorious messes in the world is the mess created in the living room on Christmas day. Don't clean it up too quickly!

Andy Rooney
---
How does that guy sleep??? By sitting upright?
Seems very uncomfortable to me...
---
He never sleeps
Just here to have fun, keep the bad guys out, and give the stray dogs a place to stay
---
---
Who is online
Users browsing this forum: No registered users and 1 guest